MMD were delighted to be appointed as Official Creative Partners of London Scottish Rugby in August 2019. Over the years MMD have worked with a wide range of sporting organisations and this contract has allowed us to develop a new digital platform for professional sports clubs.
The major part of the creative partnership was to develop a new website for the club. The aim of the website was to keep supporters up to date with the latest goings on at the club, increase ticket sales and promote the great work the club does in the community.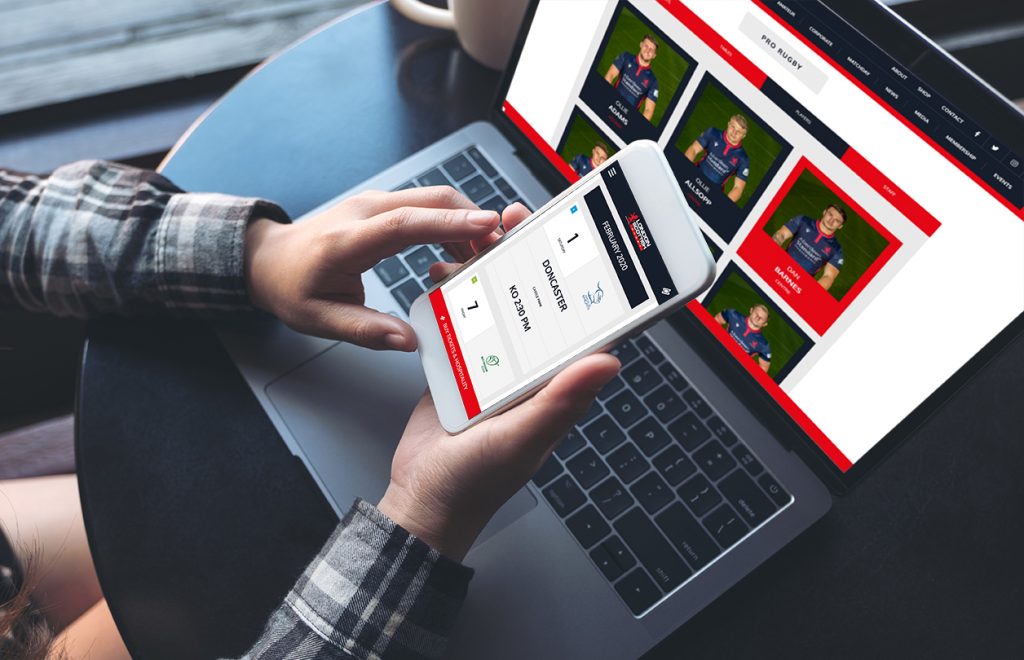 The club also wanted more control over the features on the website, allowing staff to easily add content including player profiles, fixtures and results. The website would also showcase their sponsors and partners whilst also promoting sponsorship opportunities.
"We are really pleased with the first phase of the website build. We started work on the new website in December and have lots more features planned for the coming months," Owain Jenkins, MMD.
"We have an office full of rugby fans and this has been a great opportunity to develop something we are passionate about."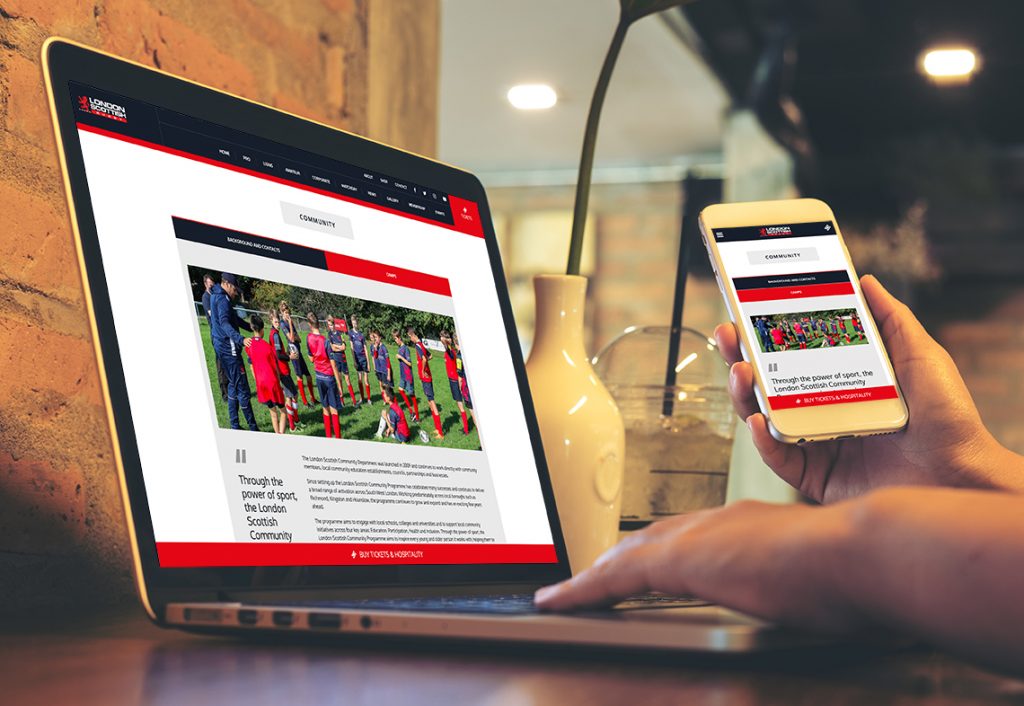 MMD manages all of London Scottish's marketing requirements, including social media graphics and event support.
Also new for the 2019/20 season was the launch of a matchday website for all of their game day content. This replaced the traditional printed programme and allows supporters to read all information relating to a fixture online.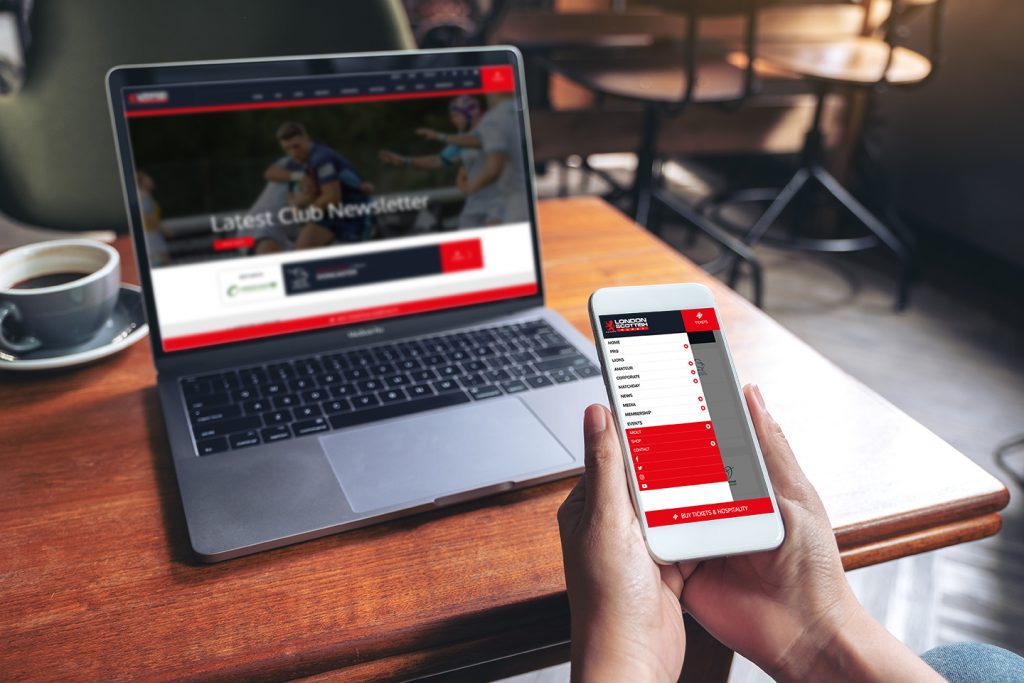 "We understand that the way sports clubs interact with their supporters is changing. The online platform allows for additional content to be added such as video footage, adding value to their sponsorship offer. The content is also available to be accessed for supporters unable to attend the game."
Sport continues to be an area of growth for MMD and we hope the work carried out for London Scottish will be the catalyst for similar projects in the future.