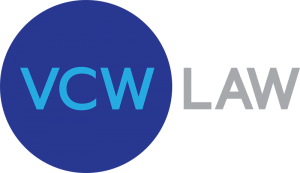 Client:
VCW Law
Date:
April 2018
Services:
Brand Strategy, Design & Print, Web & Digital
Visit Website
back to portfolio
Background
Long-established Teesside solicitors, Vickers Chisman & Wishlade has rebranded and will now be known as VCW Law. The comprehensive rebranding process, carried out by MMD, reflects the new structure of the firm following the retirement of long-term partner Denis Chisman.
Based in Stockton-on-Tees, VCW Law represent clients across the North East. Vickers Chisman & Wishlade has long been a name associated with quality and tradition in the legal industry. It was felt by all partners and staff that VCW Law properly reflects the firm's identity following the retirement of Denis. The new brand reflects the history of the firm but also presents a modern, forward-facing brand.
As part of the rebrand MMD have supported VCW Law on a number of projects. As well as the new brand identity and logo, VCW Law have also launched a new website to promote the services they provide. New signage has also been designed and installed by MMD at their Stockton Headquarters on Silver Street.